National wholesale agent hotline:
400-6716-678
Daoxi Li
Article Provenance:
Popularity:

813

Publication Time:2023-11-21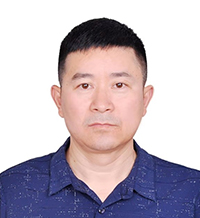 Daoxi Li , Nan, 1970.3, Senior Partner, Director, General Manager of Jiangxi Branch.
Waterproofing practice for 13 years, four consecutive years as the "best partner" of Xincheng waterproofing, Mr. Li Daoxi modest, pragmatic and enterprising, in the red revolutionary land - Jiangxi market for Xincheng waterproofing has established a good reputation.
Representative projects: Nanchang National Body Center, Jiangxi Wanshou Palace Antique Renovation Project, Nanchang University First Affiliated Hospital Building, etc.
Copyright © 2022Ynxcfs All rights reserved. |
滇公网安备53012202530265号 | 滇ICP备09001716号